Visit Penawan to help survey & restore damaged forest to conserve biodiversity in a community forest reserve; experience Lun Bawang culture & hospitality and support their livelihood.
Penawan Community Collective – Lawas – Sarawak
The catchment area of Penawan is a land of beautiful waterfalls with rich flora and fauna, and has been supplying foods to the Lun Bawang communities of Kampung Penawan, Pa'Puti, and Pengalih for generations. Traditionally we acquired fresh water, collected fruits, vegetables, and medicinal herbs, and hunted wild animals for subsistence. The Penawan catchment has been so important to our communities that the people of Penawan decided to move to the sister villages of Pa'Puti and Pengalih in order to leave the catchment solely as our nature garden.
However since the 1970s, illegal logging encroached into Penawan, to the point that we could not carry out our traditional activities on our ancestral land anymore. The last big trees were logged in the 2010s, before our people decided enough is enough. In year 2014, Mr. Yusuf Tai (Joseph) returned from Kuala Lumpur to tend to his then-sick father Mr. Tai Baru (our late head of Penawan). At the same time, Joseph led the people of all three villages, to form Koperasi Kota Penawan Lawas Berhad (Kota Penawan Lawas Cooperative Ltd) in order to safeguard our ancestral land.
Our main mission is to protect the ca. 1000 acres water catchment of Penawan rivers as a Native Customary Reserve (and hopefully an official Nature Reserve) for our future generations. And by creating relevant jobs and business opportunities, we will be able to improve the livelihood of surrounding communities.
One of the first products of our cooperative is the ca. 100 acres Penawan Waterfalls Eco Park, opened to public in June 2015. This park encompass the two main rivers of Penawan, Tuped (Lun Bawang: steep) and Telubid (slope). The steeper Tuped has ten tiers of impressive waterfalls, and gaining popularity among the locals in north-west Borneo. Meanwhile the gentler, but longer Telubid, was the last area being logged in the 2010 and potentially has more than ten waterfalls.
Since early 2019, ecologist M.S. Khoo started to survey Telubid and discovered a great diversity of wildlife. With his advice, we work towards gazetting the whole catchment as a nature reserve, and learn how to restore logged forest with the help of sustainable business like eco-tourism and agroforestry. It is also in our plan to implement permaculture, in place of the conventional monoculture, in order to help increase and maintain diversity on our traditional farm land.
You are most welcome to help with our conservation effort by participating in our survey and restoration programs. Help us plant primary forest species to rehabilitate forest damaged by illegal logging, and fruit trees in our reserve buffer for animals and human. Also support our farm produce to help fund our conservation effort, and ultimately establish the Penawan Nature Reserve.
Join us today to help conserve biodiversity in our community forest reserve and establish the Penawan Nature Reserve: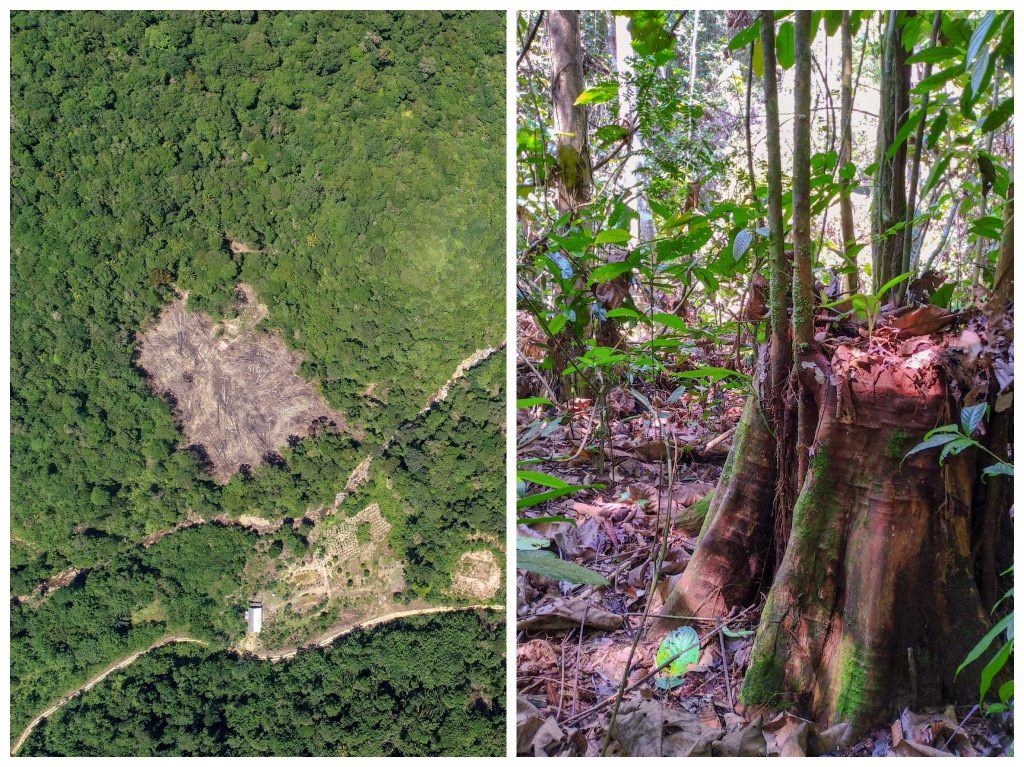 (All text and photos by M.S. Khoo, unless otherwise stated)