An Exemplary Community-Owned Eco-Tourism for Conservation Program in Kinabatangan
The MESCOT Initiative started as a conservation initiative of the indigenous Orang Sungai of the Batu Puteh community in 1997. That was when the infamous 1997-1998 El Nino brought fire that destroyed much peat forest around Pin Supu Forest Reserve. Over the years we have received funding and training from Sabah Forestry Department (SFD) and international NGOs like WWF for our tree-planting exercise.
In 2003, Koperasi Pelancongan Batu Puteh Kinabatangan (KOPEL, or Batu Puteh Kinabatangan Tourism Cooperative) is formed to coordinate all our community-owned eco-business, with conservation in mind. KOPEL inherits the fundamental spirit of MESCOT – protecting the forest habitat, wildlife and biodiversity of the Lower Kinabatangan, while preserving the livelihood of the local community. Our businesses train and hire local villagers as cooks, guides, and boat drivers. Divident from the cooperative is also shared by more than 300 members from three participating villages (Batu Puteh, Menggaris, and Paris)
In 2015, Pin Supu Forest Reserve is certified as a well-managed forest by the Forest Stewardship Council (FSC), a testament to the conservation effort under the co-management of KOPEL and SFD.
Ongoing conservation activities of MESCOT-KOPEL
KOPEL continuously seeks external funding to sponsor the MESCOT Initiative Forest Habitat Restoration and tree planting activities. At the same time, KOPEL funds its own program of Lake Restoration and removal of Salvinia molesta through income generated by our ongoing eco-tourism and conservation volunteer activities.
KOPEL and its biodiversity conservation in the Lower Kinabatangan gratefully acknowledge the hard work of all local villagers and visitors alike. We welcome more support from visitors, volunteers, as well as private and government agencies to sustain these programs.
Forest and habitat restoration
The MESCOT Initiative has been carrying out forest habitat restoration in degraded floodplain forests of Kinabatangan since 1999. The forest habitat restoration work was done in response to unprecedented forest fires that occured during the widespread droughts of 1983 and 1998. Studies showed that almost zero natural regeneration for the proceeding 20 years after the 1983 fires. Through trial and error, the MESCOT Initiative has pioneered a number of restoration techniques such as the blanket liberation of vines and weed grasses. Working with previously under-studied rainforest tree species the initiative has planted more that 100,000 trees in four different floodplain forest types.
Wetland restoration
Salvinia molesta is an exotic and noxious water weed in the waterways of Sabah. Reported to have been introduced in the early 1990s, this invasive water fern is presently engulfing the wetlands of the Lower Kinabatangan,  choking critical wetland habitats, turning once pristine lakes, freshwater swamps and tributaries into festering sludge pits.
Floods of 2001 introduced Salvinia into the Tungog Lake. Tears of dismay and anger were the only thing to describe the MESCOT teams initial realisation as one of their village's traditional fishing grounds were engulfed. Within a short 16 months this 18-ha oxbow lake was completely covered. In 2005 when MESCOT team members attempted to remove the Salvinia more than 1m of Salvinia sludge already lined the bottom of this endangered aquatic habitat. Today the lake remains only 4-5m deep.
Through the funding support of Alexander Abraham Foundation (NY) the MESCOT team piloted the removal of Salvinia in late 2005. It took 14 months   of grueling hard labour to finally removal the surface cover of Salvinia. Also with support from the government, the MESCOT team released the Salvinia weavils (Cyrtobagous salviniae) as a biological control measure of the weed.
Today the MESCOT team continues to clean the lake on a monthly basis, supported by funds raised through eco-tourism and volunteer support.
The Lower Kinabatangan
The massive Kinabatangan River is the longest river of Sabah and a fascinating part of Borneo. It flows swiftly for 560km out of the rugged mountainous interior of Sabah to the north-east coast into the Sulu Sea. Most of its upper reaches are rapids within steaming uninhabited jungles within the protection of conservation areas like Imbak and Maliau. The Lower Kinabatangan slows immensely to meander through an endless floodplain.  Constantly inundated, this area today forms the agricultural heartland of Sabah. What remains of the native rainforests along the floodplain is both unique and amazing, for its geography, rainforest biodiversity, and the astounding array of wildlife species still able to survive in the ever changing landscape.
Come stay with us in one or more of our unique accommodations, in Tungog Rainforest Eco Camp (TREC), Supu Adventure Camp (SAC), and Miso Walai Homestay (MWH) or Mandaa Stay Dormitory. Learn from our people about Borneo's tropical rainforests and our unique culture by joining one of our carefully-crafted itineraries. Your support will help us save this remarkable part of our planet, and our home river named Kinabatangan.
Join our adventure today and support our community-owned eco-tourism for conservation in Lower Kinabatangan. Simply write in and let us design the best itinerary based on your time and interest.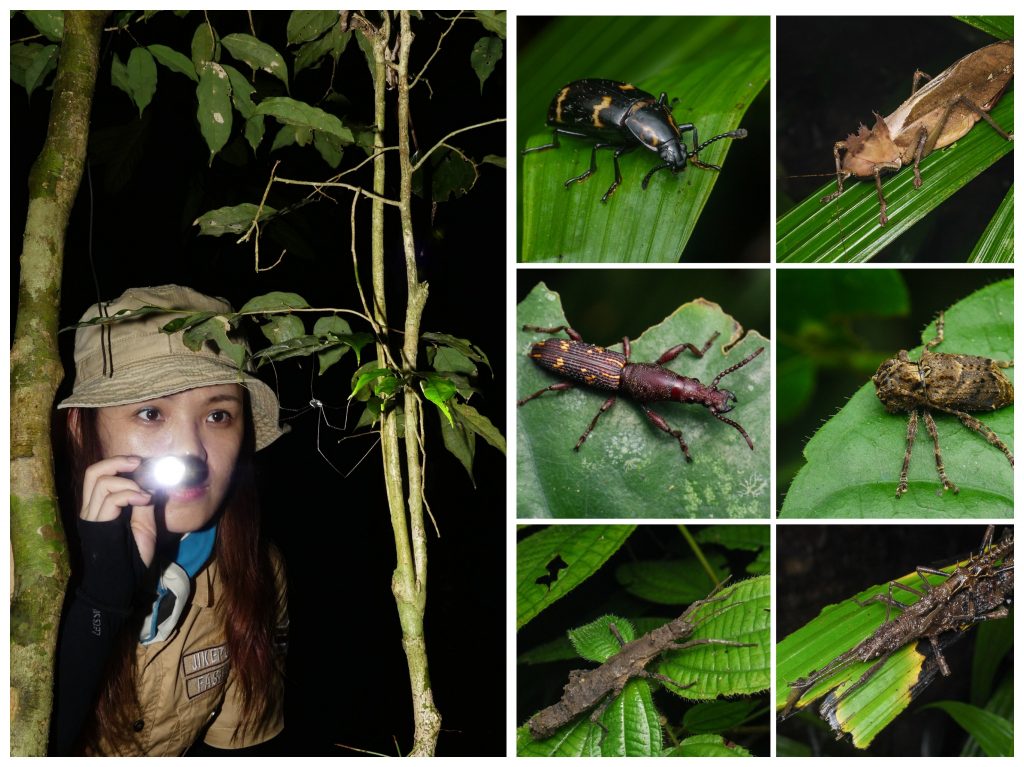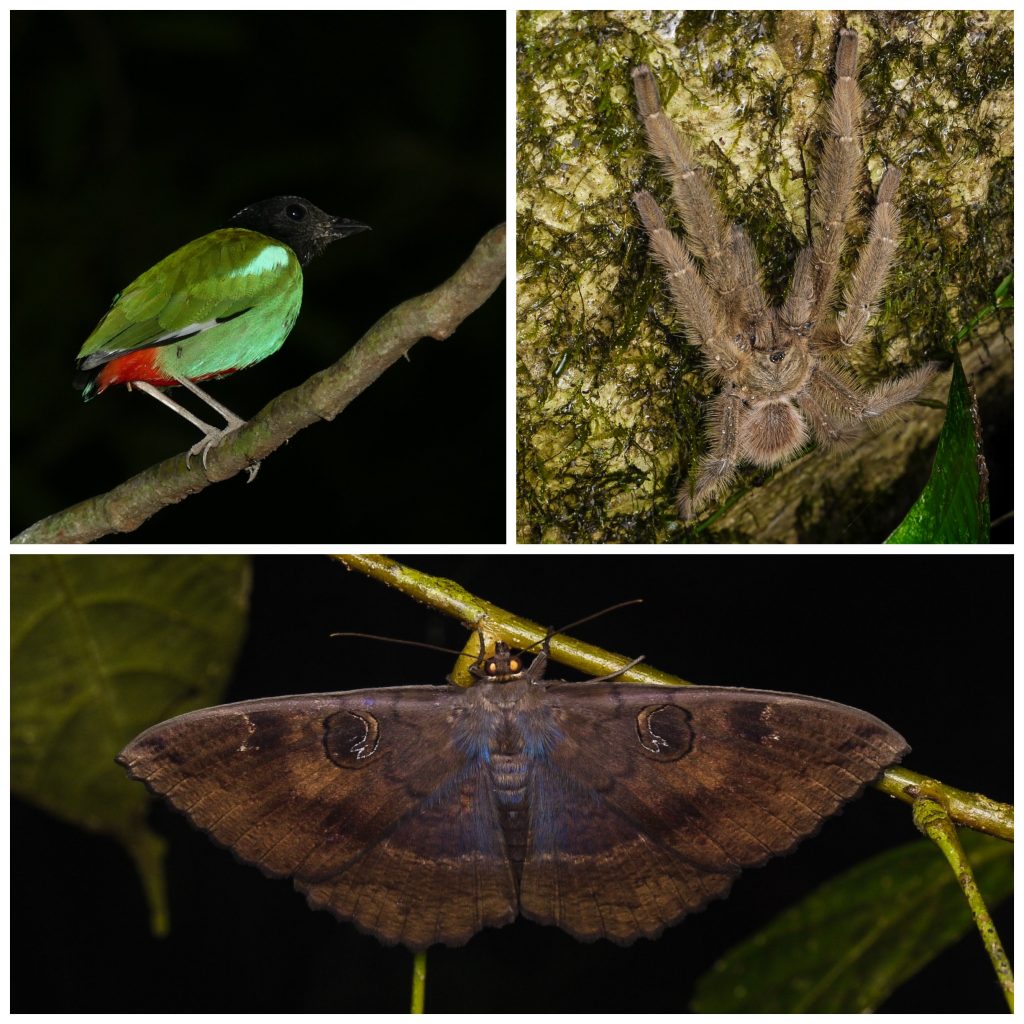 (Photos and text adaptation by Khoo M.S., unless otherwise stated)