CANCELLED due to COVID-19
From enchanting cloud forests to the steamy jungles of the Amazon basin, join us on a two-week exploration to discover the rich biodiversity and ecosystems of Ecuador.
Discover the Extraordinary Nature of Ecuador with Naturalist Experts
Well-known as one of the most biodiverse countries in the world, Ecuador is home to an astonishing array of plants and animals including more than 1600 species of birds and over a thousand species of reptiles and amphibians. Much of Ecuador's biodiversity owes its presence to the fact that the country spans both sides of the Andes mountains and thus encompasses a wealth of unique habitats.
With an itinerary that has been tailored for an in-depth look into Ecuador's natural ecosystems, our journey will take us across the country and provide opportunities to explore, encounter and photograph the unique species found in each.
This exploration of the rich biodiversity and ecosystems of Ecuador is co-led by naturalist-photographer Chien Lee and local experts Lucas Bustamante and Frank Pichardo.
Itinerary
March 1 ARRIVAL in Quito
Pick up from Mariscal Sucre International Airport and transfer to our hotel in Quito where we will have a trip orientation and dinner.
Accommodation: Holiday Inn Express
Meal: Dinner
March 2–4 Mindo Cloud Forest
Located on the western side of the Andes, the cloud forests of Mindo are constantly bathed in mist and the trees are laden with bromeliads and mosses. We will spend several days and nights exploring the forests searching for a number of specialties including many endemic birds (antpittas, Cock-of-the-rock, various toucans), glass frogs, and unusual reptiles.
Accommodation: Septimo Paraiso
Meals: Breakfast, Lunch, Dinner
March 5 Guango
Driving across to the eastern side of the Andes, we will make a stop enroute to view the unique alpine páramo habitat. From there, our route now descends into lush montane forests. Situated between steep valleys and cascading streams, the area around our lodge is home to variety of amazing frogs and birds, including the Sword-billed Hummingbird, the only bird with a bill length longer than its body.
Accommodation: Guango Lodge
Meals: Breakfast, Lunch, Dinner
March 6 –7 Sumaco
The warmer mid-elevation rainforests around Sumaco National Park are essentially a transition zone between the Andes and the Amazon, and are some of the most biodiverse in Ecuador. We will spend our time here exploring the network of forest trails, searching for the region's abundant wildlife.
Accommodation: Wild Sumaco
Meals: Breakfast, Lunch, Dinner
March 8–13 Yasuni National Park
Surrounded by rich rainforest, teeming with incredible diversity, Yasuni National Park–where we will spend the next six days at two different lodges–offers a glimpse into one of the largest remaining tracts of the Amazon rainforest. Our days will be spent exploring the area for possible encounters with jaguars, giant otters, and harpy eagles.
Accommodation: Yarina Lodge & Napo Wildlife Center
Meals: Breakfast, Lunch, Dinner
March 14 RETURN to Quito
We bid farewell to the Amazon as we depart for Coca to catch a 30-minute flight back to Quito.
Accommodation: Holiday Inn Express
Meals: Breakfast, Lunch, Dinner
Trip details
Dates: 1 – 14 March 2020
Group size: max. 8 people
Fitness level: Easy
Trip cost: USD $6175 (twin-share); please enquire for single supplement
Deposit: USD $1900
Start/End point: Mariscal Sucre International Airport, Quito
Includes: All accommodation, all meals (except for beverages), in-country transport, park entrance fees, and local guide fees.
Not included: International airfare, visa fee, bottled water & other drinks, personal tips & expenses (eg. laundry & souvenirs), special camera fees.
Trip extension: an optional 4-day trip extension to the Galápagos Islands is available. Please write in to enquire.
A glimpse of the rich biodiversity and ecosystems of Ecuador: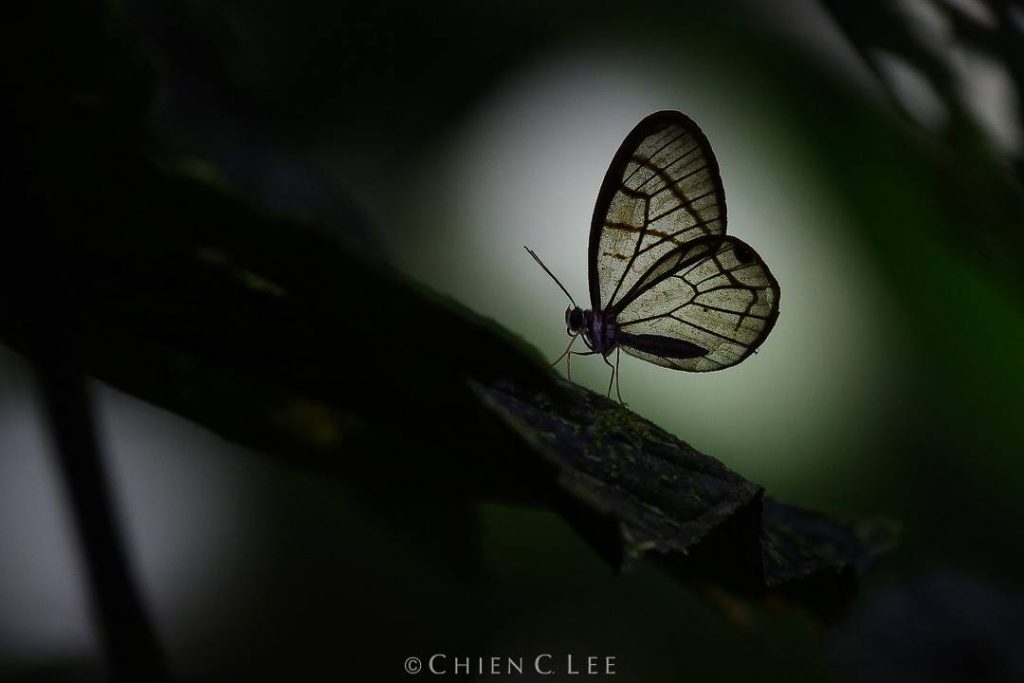 (This initiative to discover the rich biodiversity and ecosystems of Ecuador, and all photos by: Chien Lee)